In 4th grade we tried out some of our new makerspace goodies.  We used Ozobots to code different types of poems.  Our library has a great series of books on different types of poetry; I found examples of the types for students to read and coded them out for students to run the robots.  Then, they got to try drawing their own poems.
For our acrostic poems, the Ozobot turned different colors on each line and letter.
The Ozobots spun on each syllable for both Cinquain and Haikus.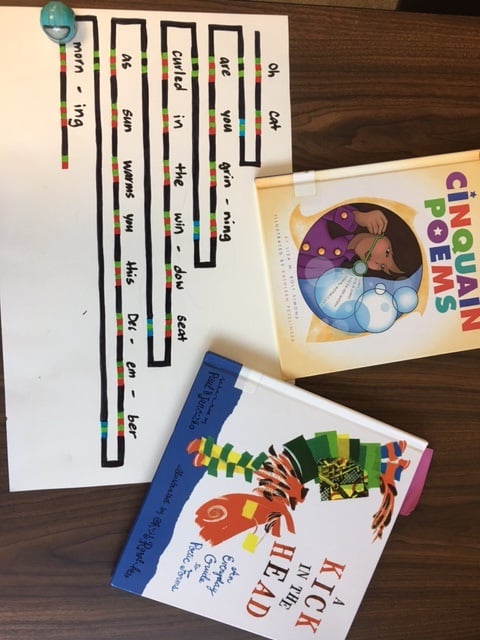 Kids used the dry erase marker to fill in the haiku on on the code; we used haikus from the super-cute book I Haiku You.  They could also write their own!
For limericks, the Ozobot lit up different colors to match and highlight the rhyme scheme of the poem.
And the concrete poems were my favorite!  The Ozobot followed the shape of the poem perfectly.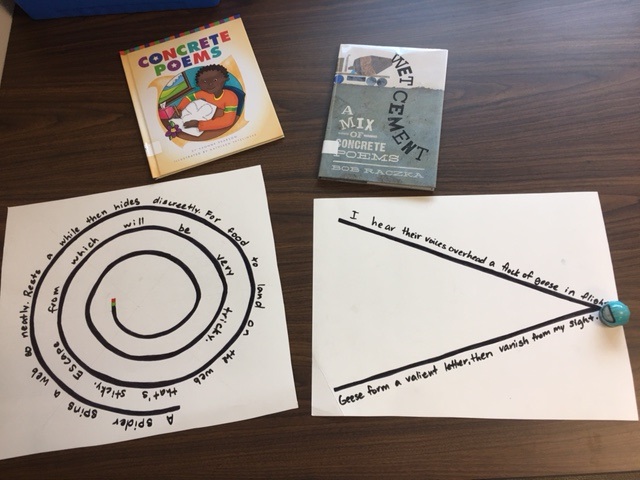 We are excited to start using our Maker Area!